Great publicity can't hide poor execution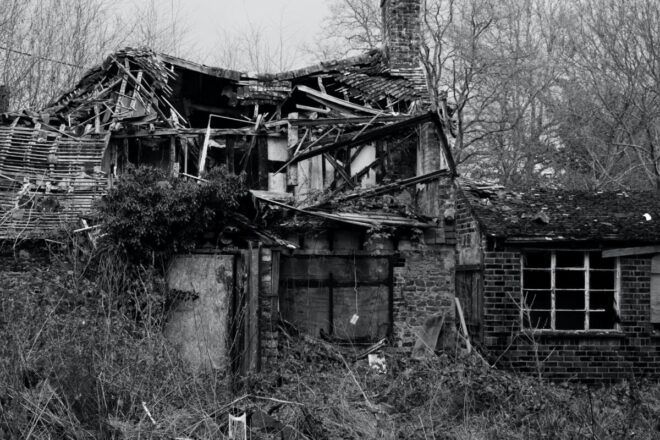 "Perfectly executed … one of the greatest social-media campaigns I've ever seen." That's how one prominent talent manager described the announcement of Fyre Festival on December 12, 2016. With millions of dollars from investors, promises of top musical acts and chefs, and celebrity-filled promotional videos, Fyre's two weeks of Caribbean Island partying promised to be the event of a generation.
Just a few months later, however, Fyre Festival became known for something else: one of the greatest failures in show business history. Guests' accommodations were poor, every performer pulled out of the event, and the location was a gravel beach across from a Bahamas resort.
Fyre Festival was a one-of-a-kind failure to deliver. But it's just an extreme case of a common business problem: flashy and oversized campaign promises burning out because the campaign's foundations are built on sand.
Weak foundations create poor publicity
The Fyre Festival was built on illegal foundations. What's more common is when companies make big acquisition announcements, growth claims, and profit projections. They get tons of press…and then the acquisition falls through, growth is stagnant, and profits are way off.
This isn't just a business problem. The Republican Party's expected midterm election Red Wave turned into a Red Trickle. A party that was expected to take control of both chambers of Congress has only a modest edge in one of them.
The media and politicians will argue about where blame lies. For our purposes, it's important to note that holding a chamber of Congress gives a party significant power and influence. However, Republicans fell flat compared to well-promoted expectations, and the resulting tsunami of bad press has damaged the party's brand positioning heading into 2023.
All announcements and projections have risk. Companies can't always anticipate governments blocking acquisitions, recessionary effects on growth, and inflationary costs reducing profit. But the best announcements are made with those risks in mind and come after a sturdy foundation is built on preparation, anticipation, and execution.
Fyre ignored warnings that their plans and timeline were wildly unrealistic. They burned through their investor money and had dubious schemes to repay expensive short-term loans. And lead organizer Billy McFarland already had a track record of questionable business dealings. The Fyre fiasco landed him in jail.
Fyre's bubble of fame and failure is similar to that which we saw late last year with Sam Bankman-Fried's FTX. Bankman-Fried was a multi-billionaire before the age of 30, barnstorming the cryptocurrency world and becoming the Democratic Party's second-largest donor in 2020. He was going to change the world – until he burned through cash reserves, exposed a weak company infrastructure that may have included illegal activity, and was arrested.
From corruption to incompetence, many things ruin great publicity
 Trust doesn't happen in a vacuum. The best social media promotion, influencer endorsements, and media coverage backfire when the underlying foundation isn't build on competence and ethics. McFarland and his compatriots found this out this years ago; Sam Bankman-Fried discovered it more recently.
That's because publicity doesn't create good news. It simply capitalizes on what's already going well.
McFarland was going to change the entertainment world, until the Fyre Festival collapsed. Bankman-Fried was the Democratic Party's second-largest donor in 2020 and planned to lead politics and economics to new futures. Now, they're both just examples of how marketing and branding can't overcome shaky foundations.