Industry influencers drive real results – if you're ready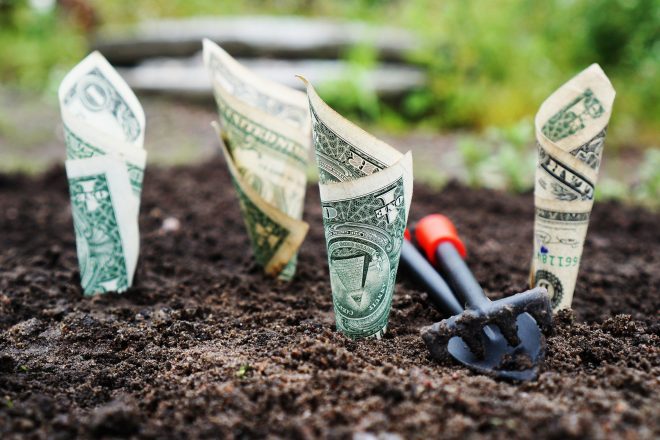 The client came to us with a challenge: promote one brand message to two target markets in four weeks. We quickly implemented a digital strategy that relied on influencer support, content creation, press placements, advertising, and e-mail newsletters.
The campaign's success hinged upon the brand message. But what gave the message an extra boost was an early endorsement from a top industry influencer. This influencer directly drove approximately 500,000 views to one of the client's videos – and we drove another 900,000 views by telling the target markets about the influencer's endorsement. The influencer's endorsement also drove:
A significant number of organic social media posts about the client's message.
Industry blogger attention.
Credibility when we reached out to other influencers, especially media voices.
The most measurable and impactful outcome of the influencer's endorsement was the number of video views:
We put two videos each in front of 4.5 million people.
One in five people clicked to the endorsed video when the influencer was part of our message.
The second video received 93,000 views – a click-rate of about one in 50 people.
The second video's click-through rate was nearly twice the industry average, but it was one-tenth the rate at which people went to a video endorsed by an influencer.
The impact of the influencer's endorsements was clear – and the client got a much better bang for the buck.
What is influencer marketing?
"Influencer marketing" is a new term for an old tactic – getting support for your product, service, or brand from someone who has " the power to affect the purchasing decisions of others because of his or her authority, knowledge, position, or relationship…" Fifty years ago, influencers were politicians, business leaders, community leaders, and traditional media voices. Today, influencers also include celebrities, people with large social media followings, and niche bloggers.
The opportunities afforded to small business owners and non-profits through influencers are significant, as our client discovered. But many people put the cart before the horse by seeking influencer support long before they are ready for it. This is commonly seen on Shark Tank with presenters who want a billionaire backer despite having no business infrastructure, client prospects who want to be in The Washington Post despite having built zero brand value, and organizations which aren't prepared to capitalize on the opportunities presented by influencer support.
Here are the tactics to effectively gain support from a media influencer and then use that support to drive better results faster.
Put first things first
One of the biggest mistakes people make when seeking influencer support is being unprepared for it. This lack of preparation normally shows itself in four ways:
Putting put far too much value on, and effort towards, influencer support instead of building an organization that can stand on its own. This is often done in early-stage companies and non-profits founded by inexperienced leaders. This mistake can cost a company in ways such as:

Long-term planning, because influencer endorsements are a tactic.
Brand value, because the organization is reliant on someone else's coattails instead of building independent credibility.
Money, because the company focused on a long-shot influencer endorsement instead of securing revenue from clients, investors, and donors.
The organizational infrastructure isn't in place to secure an endorsement. It's why so many people are rejected on Shark Tank – they think a billionaire's backing will offset their complete lack of financial stability, production infrastructure, and business planning. Many influencers will reject an ill-prepared organization or individual because the influencer

Has a responsibility to their audience to only endorse quality brands.

Has a personal brand to protect.
The organizational infrastructure isn't in place to handle the outcome of an endorsement. This happens when an influencer endorsement or media hit brings so many visitors that a website crashes or so many customers that a company can't keep up with the new business.
The organization isn't prepared to maximize the outcome of an endorsement. This is most often seen when an endorsement brings a short-term boost of revenue, website visits, and other desired outcomes – but then things return to normal instead of becoming the launching point for long-term increased organizational growth.
Putting first things first means being prepared before reaching out to an influencer:
Ensure that your organization is strong on its own merit.
Seek influencers who are already in your niche who reach your target markets.
Tailor your influencer pitch to their preferences. More on this is in the next section.
Be prepared to handle the outcome of the influencer's support, such as:

More incoming calls and website visits
Increased service and product orders

Have a strategy to turn this one endorsement into improved long-term branding by using the influencer's name in:

Social media posts
Advertising
E-mail newsletters
Press outreach
Outreach to other influencers
Four questions to ask and answer
Once you're ready for an influencer's backing, you must ask, research, and answer four questions to effectively tailor your pitch:
Is the topic relevant to the influencer's place in the wider industry? A geographically-limited influencer may not care about a message in a different location, and a niche-specific influencer will ignore something outside of their focus.
Does your topic have the right timing? A retail industry influencer won't care about Christmas-related messages in May, and a tax season message in July will likewise be ignored.
Whose name & title is behind the message? A senior executive will mean more than a low-ranking staffer, and a message from a senior executive inside the industry will receive more consideration than a senior executive in an unrelated field.
How do you put your message in front of the influencer? Yes, you can Tweet an influencer – just as hundreds of thousands of others do. An e-mail with a good subject line is better – but thousands of people also do that. Your best chance to get in front of an influencer is through their trusted network – people who are easier for you to access and who have greater access to the influencer.
Here's how the client used these four tactics to secure the major endorsement and give the campaign a strong start:
Topic: The message directly related to the biggest industry event of the year and was presented in an innovative fashion.
Timing: The message was released five weeks before the event.
Title & Name: The client leads a relevant industry non-profit.
Message placement: The client asked someone who knows the influencer to send it along.
We used these same tactics to secure endorsements from other influencers:
Topic: The client's message has been endorsed by a top-level influencer.
Timing: The endorsement took place three weeks before the industry event.
Title & Name: The influencer's title and name took priority over our client's title and name.
Message placement: We put the message in front of the following people:

The daughter of a media influencer.
The producers for a media influencer.
A reporter at an outlet read by a media influencer.
Influencers drive real value
Our takeaway message is simple: Influencers drive real value. Our campaign saw a 10-fold increase in the click-through rate to the client's video – driving 900,000 views above and beyond a half-million views and hundreds of social media posts directly attributable to one influencer's endorsement.
But don't get caught up in influencer marketing unless it's part of a larger strategy to grow, provide more value, and expand brand recognition and credibility. No single endorsement will make or break success any more than a single client will make or break a company's survival, or a single large donation will keep a non-profit alive. An influencer is just that – a driver of influence. It's up to you to make it worthwhile.